Denmark; open for EV travel.
Writen by Leif Richard Bones Egge
If you are an EV driver, and you have forgotten how the freedom of long distance car travel feels like, Denmark is good place to go for refreshing your memory.
Using QuickChargers from Siemens, the Danish EV operator, Clever has installed a nationwide network of quickchargers for CHAdeMO compatible EV's. The network is actually so dense that you can drive just about anywhere you like in Denmark without worries or much planning. As a person who have traveled trough Denmark with a Think City on a previous holiday in 2009, I can truly say that my experience in driving on this network was the biggest leap of freedom I have ever experienced as a driver.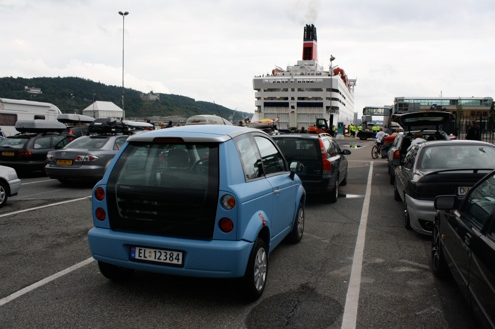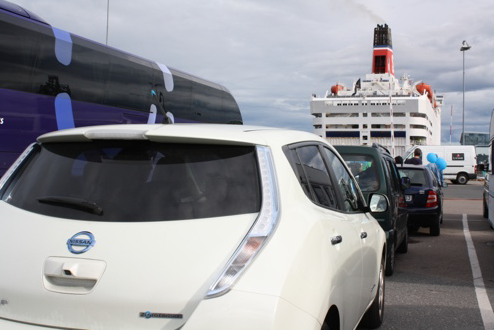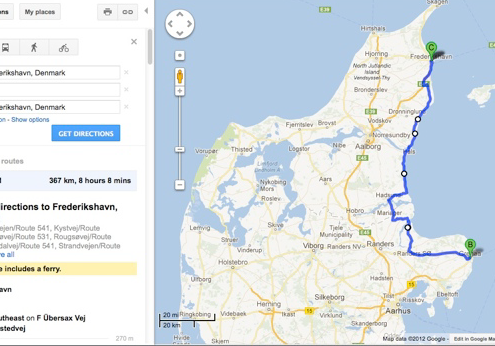 When you compare the two maps above, you see what quick charging does for the EV. It makes it possible to use it as any other type of car. You move from traveling on low-speed roads just to make sure you will reach your destination, to traveling where you like, when you like. It cannot be stated more clearly. Quick charging is what moves electromobility from an enthusiast movement to nothing less than that of a revolution. Using a pearl white Nissan Leaf we covered over 1400 km over a period of 4 days. The network worked flawelessly and the biggest problem we ever faced was a Jeep Grand Cherokee parking in front of one of the chargers. Luckily, and to our great amusement, the connected mall was open and the owner was called up on the speaker system with an order to remove himself.
So, all in all a fantastic experience. Sure, there might be some downsides to getting hoocked on quick charging. It makes you more demanding as a driver. Your behaviour pattern start to look more like that of a gas motorist. You become less patient, more triggerhappy on the pedal and highways aren't as pretty as the slow, scenic routes. But truth be told, after you get children that can serve you with 86dB worth of lung power, getting from A to B as fast as possible is the most important thing..
..and that is exactly what you can get as an EV driver in Denmark today.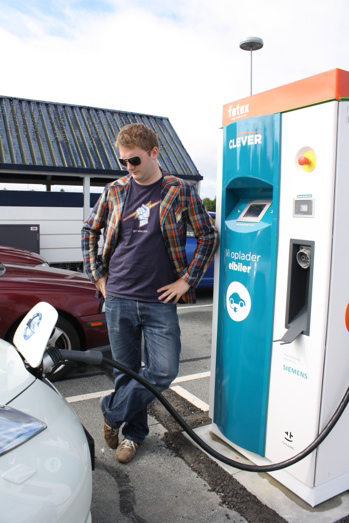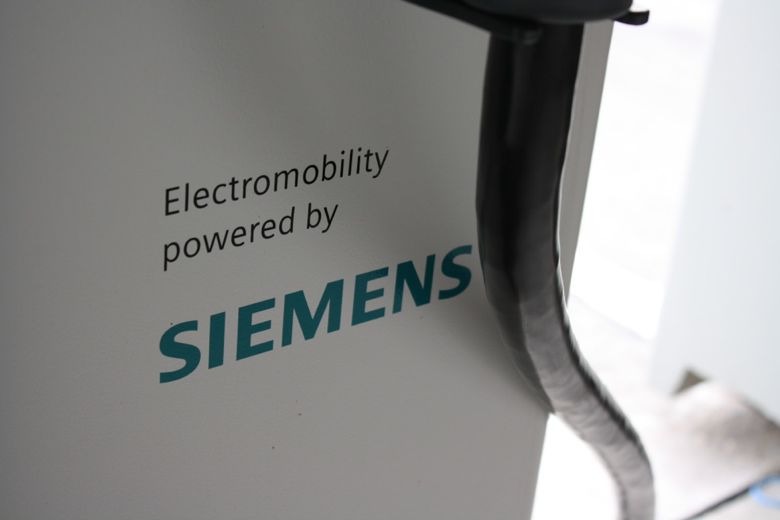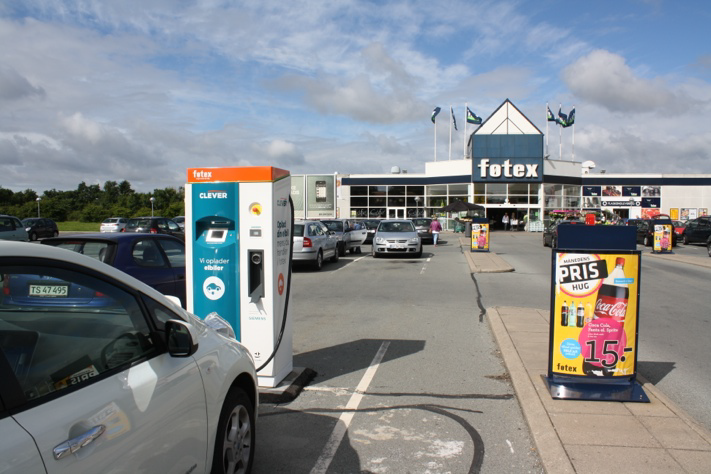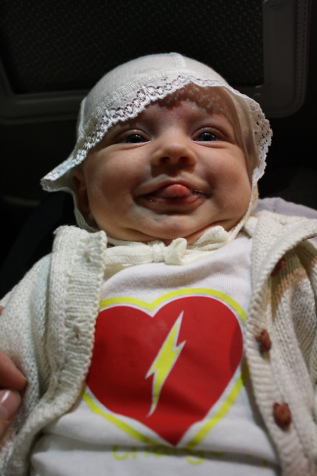 Pictures from a quick charge break. A happy and appropriately dressed EV Native in the backseat