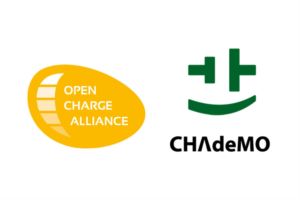 CHAdeMO Association and the Open Charge Alliance are starting a new joint working group. Together, both organisations aim to help the industry implement the combination of OCPP and CHAdeMO. With the working group they want to charge all sorts of electric vehicles smarter and faster.
Nick Coghlan (Tritium); participant of the Joint Working Group:

"Over the past twenty years, Tritium has established itself as a global ambassador for electric mobility and EV-charging. In the field, our fast chargers support both OCPP and CHAdeMO. So we are very excited to be part of this new Working Group in which both parties will work together with other strong leaders in the industry to test and innovate optimal charging protocols."
The Open Charge Alliance (OCA) and CHAdeMO Association are both organisations promoting protocols for easier use of charging stations. CHAdeMO is known for their DC fast charging protocol for communication between the vehicle and the charging station (IEC/EN 61851-24, IEEE 2030.1.1), OCA is responsible for the Open Charge Point Protocol (OCPP), which enables better communication between charging stations and charging station management systems.
The working group will focus on the implementations of both OCPP1.6 and OCPP2.0.1 in combination with CHAdeMO 1.0 (including V2X), 1.2 and CHAdeMO 2.0 for smart charging.
Tomoya Imazu (Tepco) is Head of the Technical Working Group of CHAdeMO, and co-chair of this Joint Working Group:

"This collaboration came very naturally as OCPP is a de facto industry standard and is perfectly complementary and compatible with CHAdeMO. It makes sense to facilitate the implementation of the two together.

Besides their protocols, OCA and CHAdeMO both represent a global member base of small and major players in the automotive and EV-charging industry. They consider the newly formed working group a logical next step in the development of smart and fast charging infrastructure.
Imazu elaborates: "CHAdeMO being the only international standard that has defined the V2G communication and has products readily available in the market, we are particularly looking forward to collaborating on the new V2G extension of OCPP 2.0.1."
Lonneke Driessen, Executive Director of OCA and co-chair of the Joint Working Group:

"With this joint working group we will work together with OCPP experts and CHAdeMO experts to assist the rapidly growing industry with their implementations of both protocols in one charging network. We invite all members of the Open Charge Alliance and of CHAdeMO Association to join this effort!"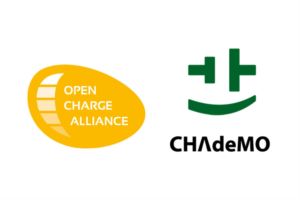 The members of OCA and CHAdeMO Regular members can sign up by sending an e-mail to the secretariat of respective organisations.
About OCA
With more than 170 participants from 35 countries OCA spans all sectors of the EV industry, including charging equipment manufacturers, software, and systems providers, charging network operators, and research organizations. Its mission is to foster global development, adoption, and compliance of communication protocols in the EV charging infrastructure and related standards through collaboration, education, testing, and certification.
About CHAdeMO
CHAdeMO Association is an e-mobility collaboration platform around CHAdeMO DC charging protocol. The Association is an ecosystem of companies offering CHAdeMO-related products and services, including automakers, electricity providers, charger and component manufacturers, as well as research institutes, and its over 450 members from 43 countries are united with the intention to promote and enable electric mobility on a global scale under the Association's mission of providing safe, affordable and timely charging for all EVs.