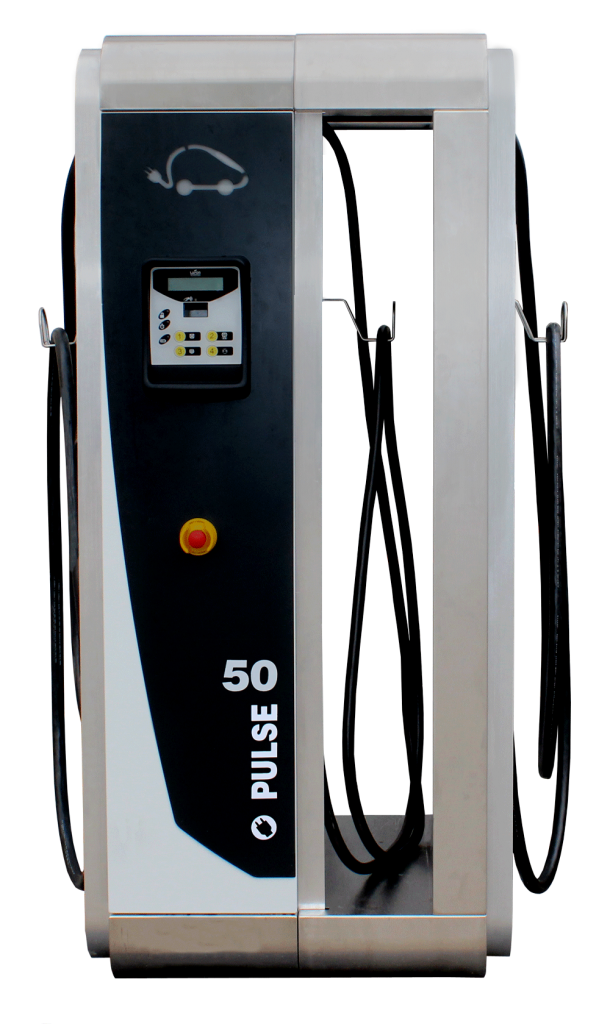 Connector details: CHAdeMO, CCS, Type 2
Max DC output power: 50kW
Max DC current: 125A
Output DC Voltage range: 50-500V
Communication Protocols: CHAdeMO 0.9, CCS, OPPC
CHAdeMO Certificate number: CHBRN011326
DESCRIPTION
The Pulse QC50 is LAFON's expert solution to electrical vehicle drivers'. The QC50 is universal: compatible with all types of fast charging systems ; networked: providing innovative services such as identification, payment or routine maintenance. It's innovative design allows it to be easily integrated everywhere.
FEATURES
About charger manufacturer
Company description
LAFON Technologies is a French manufacturer specialised in petroleum sector equipment who sees electrical vehicles as a natural extension of its business. LAFON has used its industrial expertise and innovation capability to develop high technology products that meet the new needs of the electro-mobility market.
EV products
AC and DC Charging stations, Wallboxes